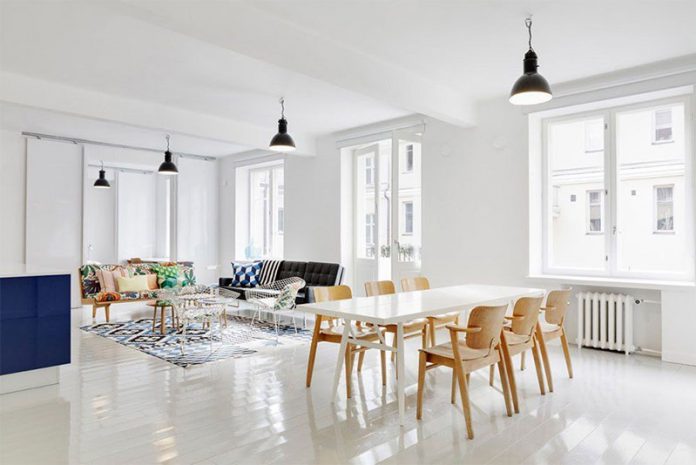 Simdreamhomes.com -Having a small room, does not mean we can not make this room look beautiful and feel comfortable. In fact, there are so many benefits that we will feel by having a minimalist home / small room, such as:
Easy to clean
Feel warmer
Feel more comfortable
No Need to use a lot of goods
Can renew the style of the room easily when you feel bored
There will be no space left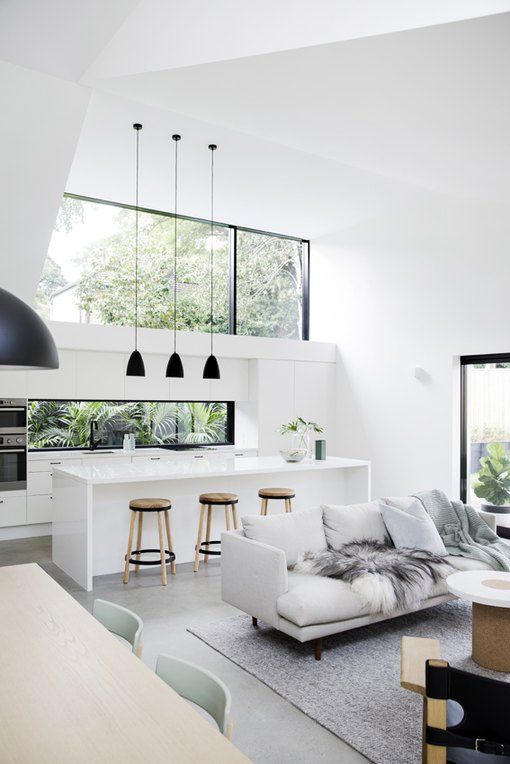 In making a small room look great and feel comfortable, the Scandinavian style is the most appropriate style to apply. Why should it be a Scandinavian style? This is because the look given by Scandinavian style is modern, minimalist, clean, neat, and spacious.
And here, we have provided Simple Tips in Presenting The Scandinavian Design to Small Room. So, let's check it out!
1. Choosing The Neutral and Soft Colors
Each design has a characteristic color. Like Industrial Design with black color as a characteristic, Boho style with bright colors that can make the mood good, and so is Scandinavian with soft neutral colors that can make the room look so calm and comfortable.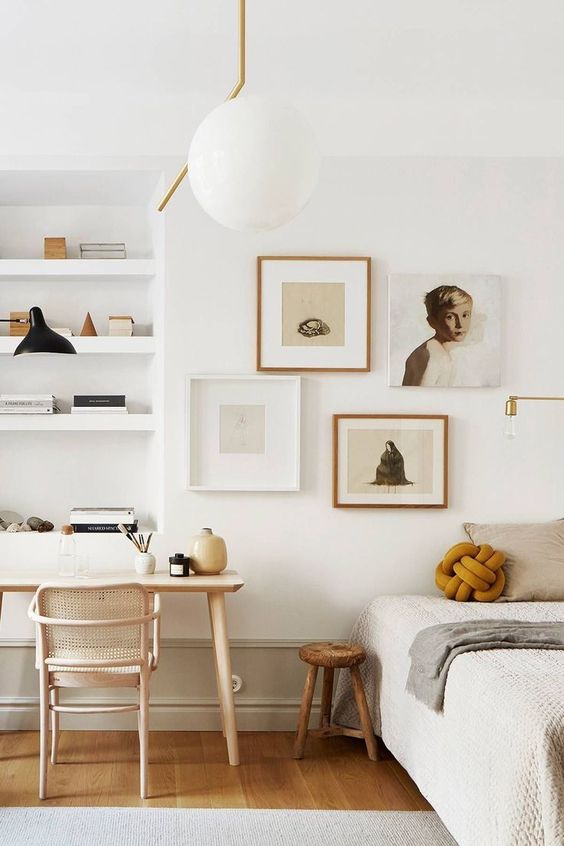 Indeed, when presenting Scandinavian Design into the room, we cannot use the colors we want because Scandinavian Design has its own color. Here are the soft neutral colors in Scandinavian Design: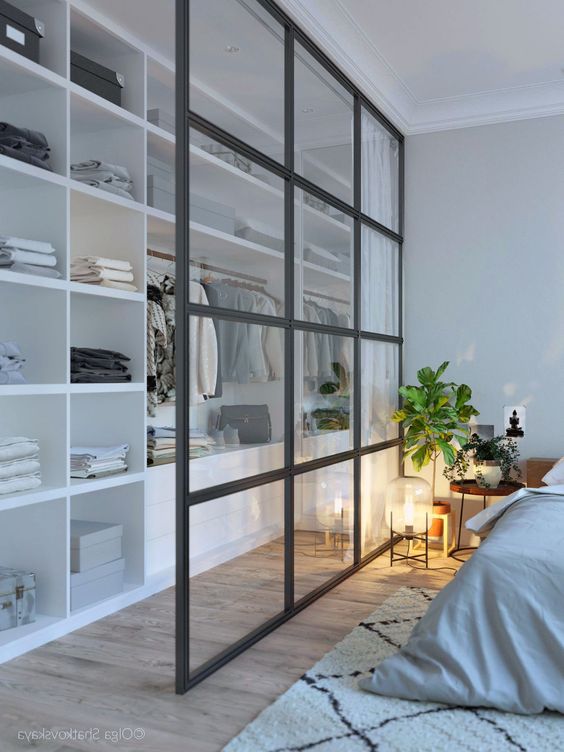 As has been said before that the appearance of Scandinavian Design is bright and spacious. Therefore, white is the color of Scandinavian Design that you can apply to your small room.
Usually, white in Scandinavian Design is used as the basic color of a room.
Why?…
Because white can make the room look very bright. In addition, white can provide the illusion so that a small room will feel more spacious. White is also an alternative to make it easier for you when decorating a room because the white will look suitable with other colors that will be used.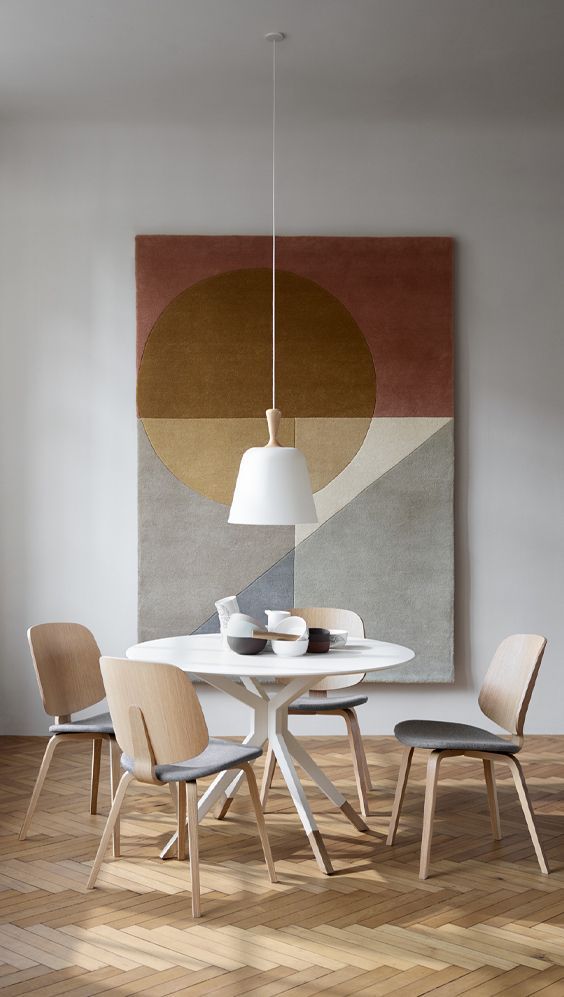 Soft is one of the views presented by the Scandinavian style. Therefore, beige is the next color that can be used to bring Scandinavian Design into a small room.
In Scandinavian Design, beige usually comes in wooden forms, such as wooden floors, furniture made of wood, and so on. The presence of wood elements in a small room makes this room feel so warm that a small room will feel much more comfortable.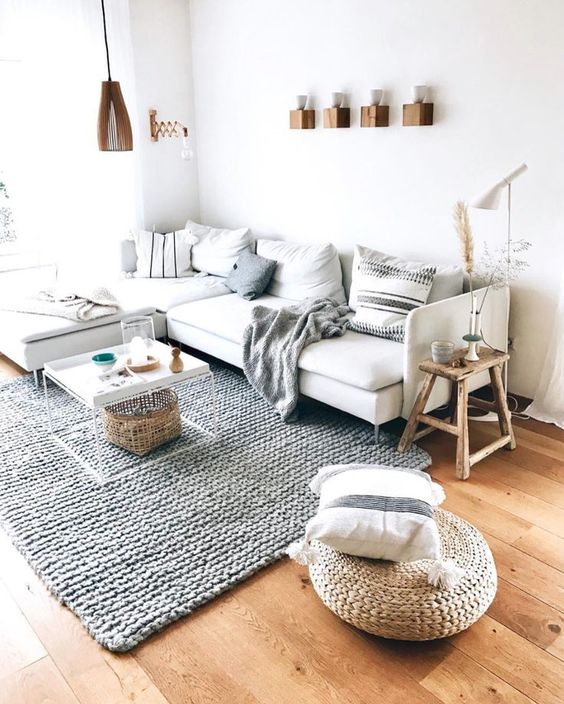 If you look around, Scandinavian style appears so cold and modern but still warm. Do you know where the cool and modern look comes from? Yes, the presence of gray in some small room decorations makes a small room feel a little cooler.
Gray is usually applied to items made from fabrics, such as sofas, cushions, carpets, and others.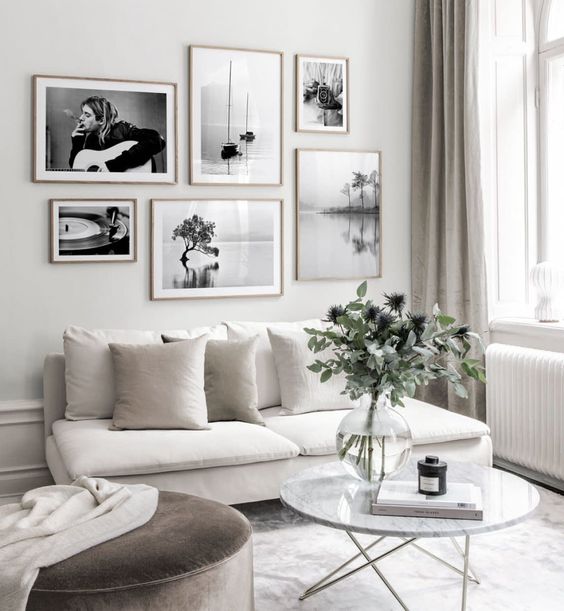 Although using neutral colors, but the appearance of Scandinavian Style looks a bit more striking. This is because black is the next color that can be used to bring Scandinavian style into the room.
Black colors in Scandinavian style make a small roar look so attractive, sharp, but still soft. Some black wall decorations hanging on white walls make it look so attractive and modern.
2. Presenting Natural Lighting
In addition to color, lighting is also an important factor that can affect the appearance and atmosphere in a room. And to bring Scandinavian style into a small room, bring in excessive natural lighting.
The benefit of using excessive natural lighting in a small room is that a small room will feel wider, warmer, and not stuffy. In this way, the small room will be a cozy room to rest or relax.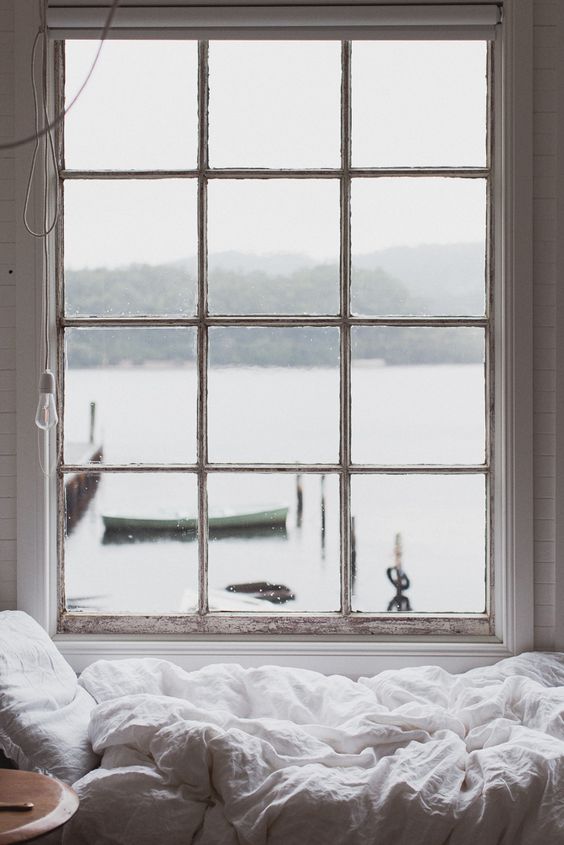 There are several things that must be considered when presenting natural lighting in a Scandinavian-style room:
Using a large window with white or black frames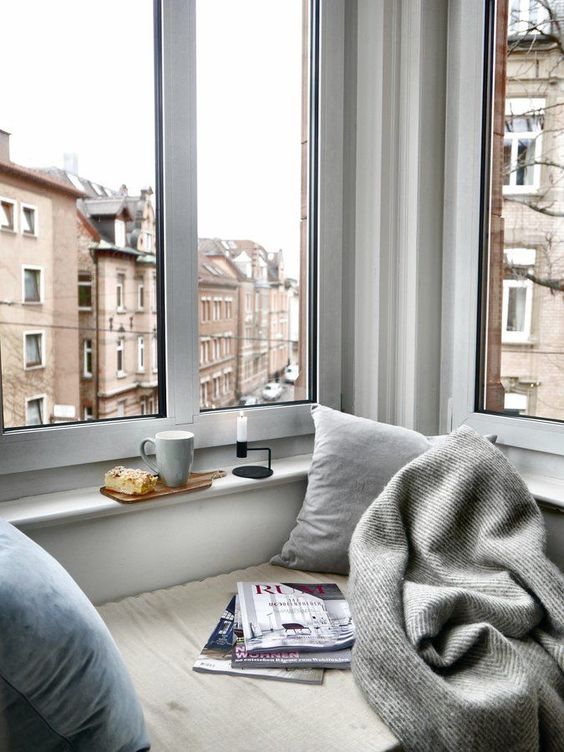 The only way to bring excess lighting into a small room is to use a large window. The larger the window is used, the more natural light that enters the room.
And for the frame of the window, try to choose a white or black frame. White window frames can match the color of the walls. And for black window frames can be used as wall decorations so that the small room in Scandinavian style looks a bit sharp and attractive.
Using a white net curtain as a window cover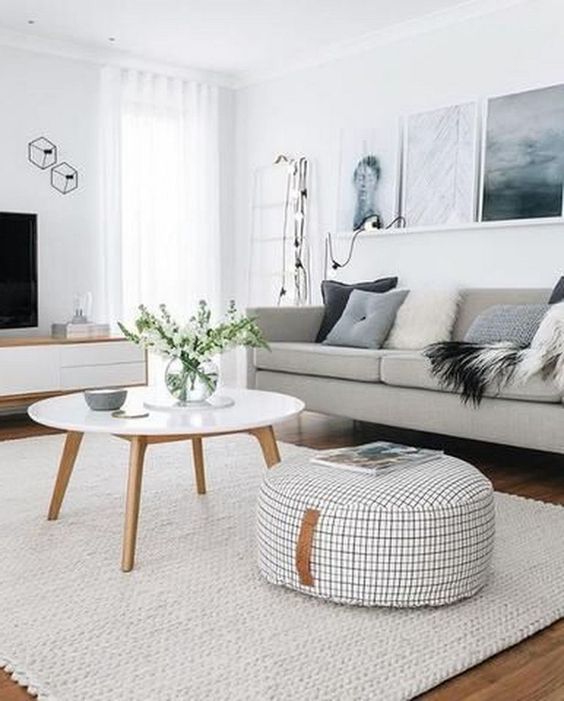 Maintaining privacy is very important. When you use a large window for a small room in your house, of course you will lose your privacy. But don't worry. The net curtain is the most fitting window decoration to be used as a window cover. A white net curtain can make light enter the room and make the small room look brighter.
3. Choose The Right Furniture
When the colors for a small room have been determined, and natural lighting has been presented to the room, then the next step is to choose the right furniture for the room.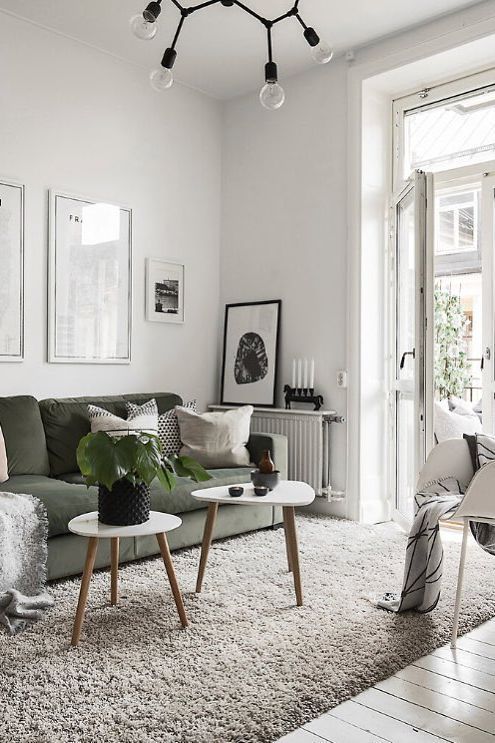 Here are the things to consider when choosing the right furniture that is suitable for a small Scandinavian-style room:
Furniture without motifs or intricate carvings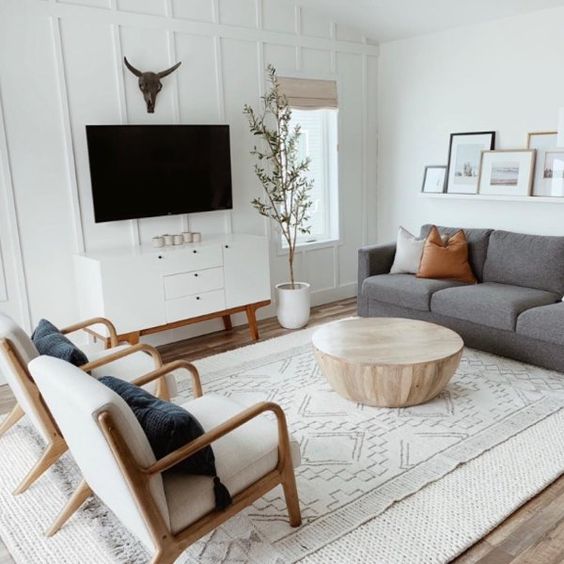 The appearance of the Scandinavian style tends to be simple and minimalist but still looks modern and attractive. Therefore, the right furniture for the Scandinavian-style room is furniture without motifs or carvings that are so complicated.
For example in a small Scandinavian-style living room. The sofa used is a plain gray fabric sofa. The shape of the sofa itself is very simple but looks so modern. And for the table in the living room, the table tends to be flat and does not have complicated carvings.
Hard furniture made of light wood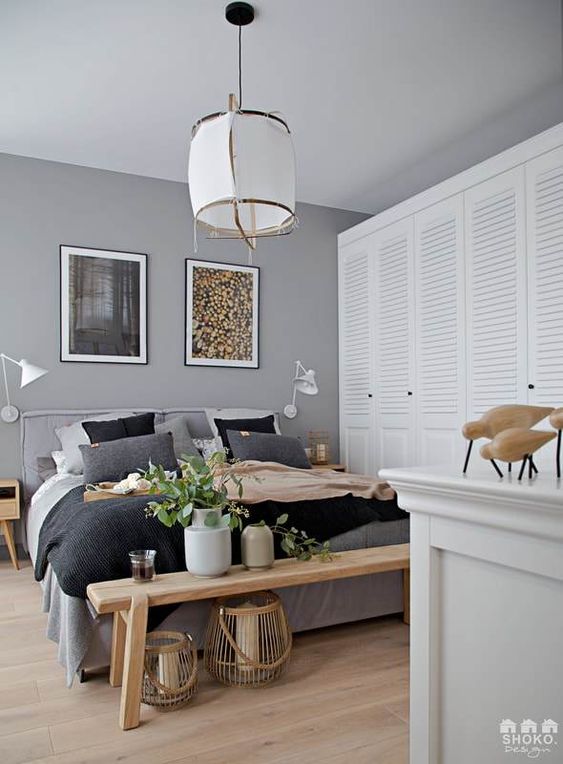 And for hard furniture – such as tables, wooden chairs, cabinets, etc. – choose that is made of light wood. In this way, warm nuances will be present to make a small room feel so comfortable.
4. The Room Decorations Are Simple and Modern
A room without decoration will look stiff so the room becomes very uncomfortable. Therefore, the decoration is a very important thing that you must present to the room, both small and large rooms.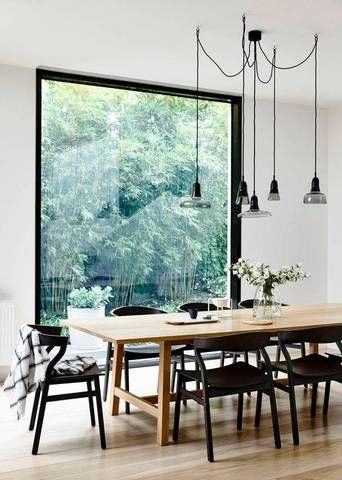 Each design certainly has its own stuff for decorating the room, as well as Scandinavian Designs. And here are some room decorations that can be applied to Scandinavian-style small rooms: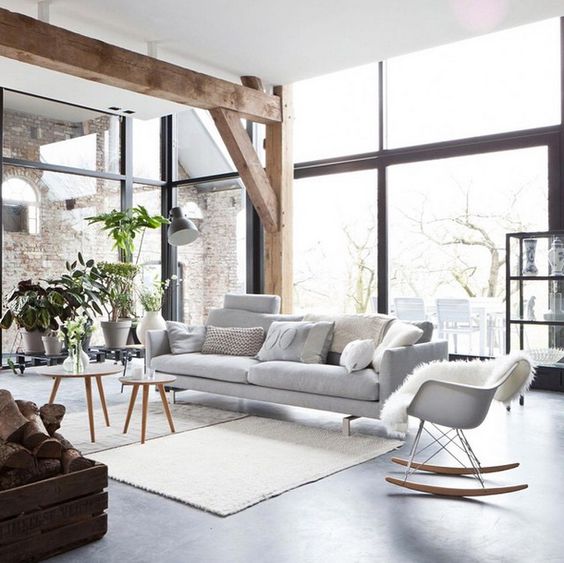 Adding some plant decorations to a Scandinavian-style small room can make this small room feel so fresh. The natural green color of plants can also help raise your mood.
In addition, the soft neutral colors in Scandinavian Style will look so lively when given some plants into the room. No need big plants. You can choose a small plant and then put it on a table, shelf, or wall floating shelf.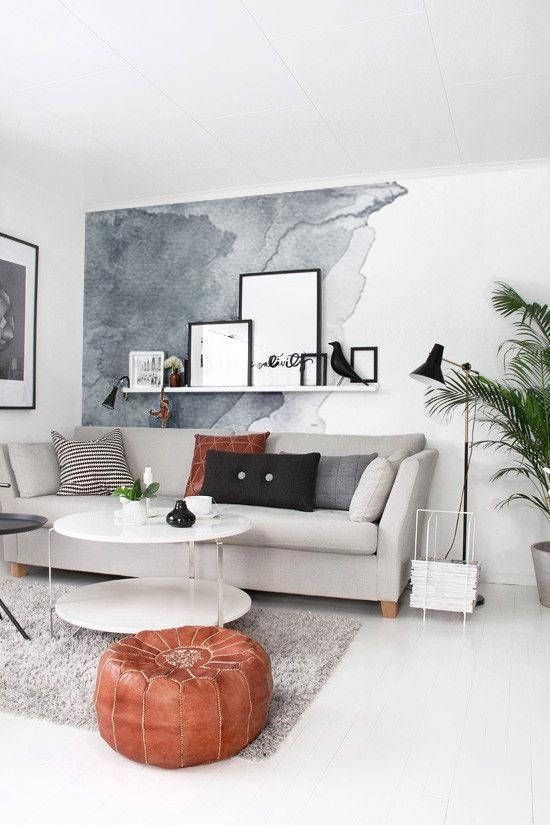 This one is the most widely applied decoration in the room. The gallery wall is able to make the room look so attractive and memorable. There are some that can be used when creating gallery walls in a small Scandinavian-style room, such as photos and paintings.
Giving the frame is a great idea to make it look more attractive. And do not forget to hang the photos and painting neatly.
Plain or horizontal motif cushions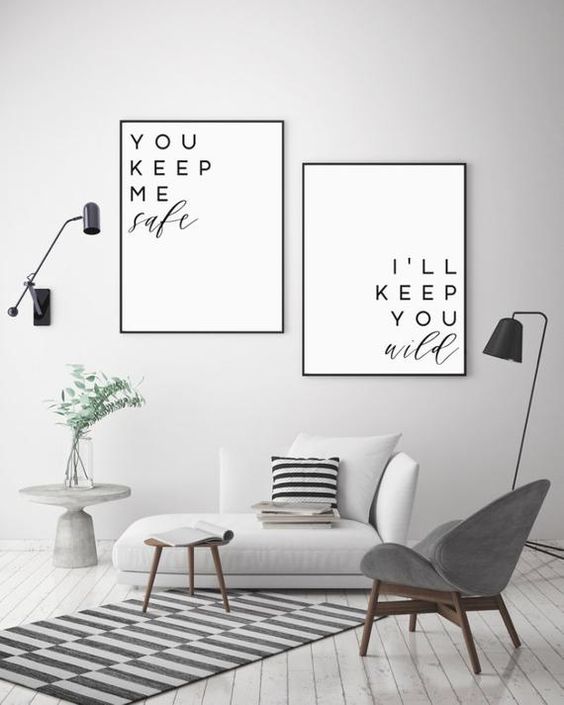 Some rooms that have sofas or benches can be made attractive by giving a decoration in the form of a cushion on the sofa or bench in the room. As in the living room, the presence of a plain cushion with beautiful neutral colors makes the sofa look very pretty. Cushion with a horizontal motif is also very fitting to give an attractive impression into a small Scandinavian-style room. Some of these cushions can also be used as bed decorations in the bedroom and bench decorations in the dining room.
5. Presenting The Right Lighting
Natural lighting certainly won't last 24 hours. So, you need to bring artificial light into a small room with the help of lamps. For a small room to feel comfortable, you need to bring the right lighting.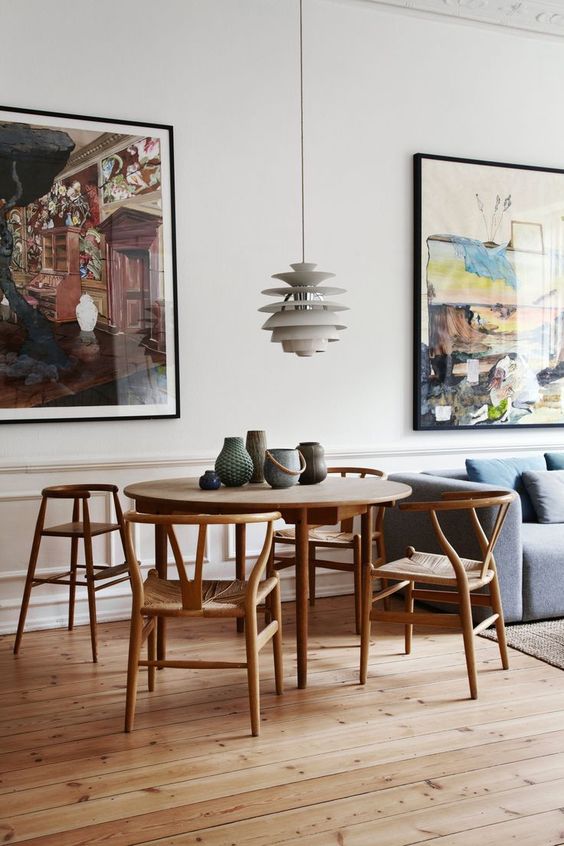 Lamps from small to medium sizes are the right size for a small room. Choose lights with bright lighting so that Scandinavian style can be seen perfectly when at night.
A simple pendant lamp is an appropriate lamp you can choose. Hang it on the ceiling in the middle of the room. You can add some table lamp to make the corner of the room look bright.