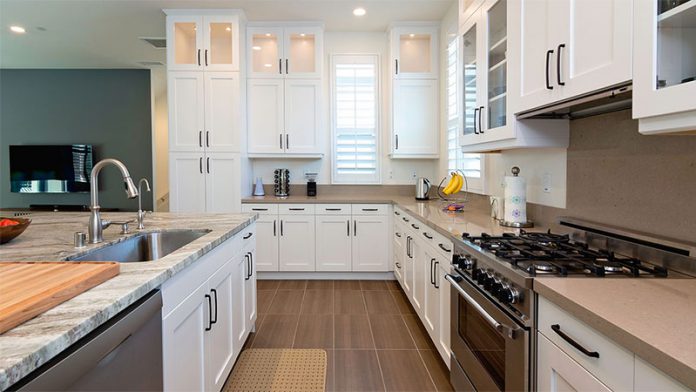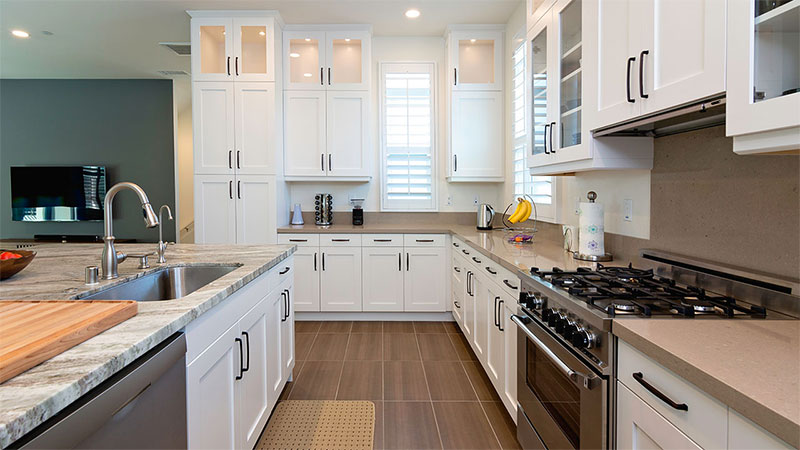 Remodeling your kitchen can be a major undertaking. It can take several months of planning and construction in order to ensure that your kitchen design is exactly the way you want it to be. Because the kitchen is the most communal part of your home, it's important to take the time to plan out your project properly so that you can have a comfortable area to spend time with friends and family. To help you in having your dream kitchen, you can rely on A+ Construction & Remodeling.
However, unfortunately, remodeling your kitchen can often be a costly undertaking. Thus, it can be helpful to seek out the assistance of professional kitchen designers in order to ensure that you're doing things properly and not wasting your time or money. In addition, there are many other ways to save on your kitchen remodel. The key is to focus on your priorities and keeping things as simple as possible.
In this blog, we will discuss the different ways in which you can save money when renovating your kitchen. It's important to think about the areas where you should splurge and the areas where you can save. Continue reading to find out the best tips for a cost-efficient remodel that expresses your personal style.
Budget Kitchen Renovation Considerations:
Before beginning any renovation, it's first important to take your time to plan out your project. This is the most important step, so it must not be overlooked. Make sure not to rush into your renovation, and take your time to plan out all the aspects of your remodel before beginning.
First, take the time to note the aspects of your kitchen that need remodeling and plan out your price points. It's important to consult with professionals in your area as well in order to make sure you know what you should be paying for things and the best ways to spread out your budget while still getting the results you want.
In addition, when beginning your kitchen remodeling project, make sure to take a few minutes before you start making any decisions to really look at your kitchen. Think about functionality. What isn't working well? Think about design. What colors do you not like, and which ones would you like to try? Also, think about your appliances and accessories. Is there anything you don't need? Can you clear up some extra space? All of these questions are important when beginning your project, so make sure you are taking the time to think critically about exactly when you want in terms of both design and function.
Where to Save on Your Kitchen Remodel:
There are many ways you can save money when remodeling your kitchen. The important thing is to take your time and consider things carefully. In addition, there are some classic ways that you can revamp your kitchen on any budget. Some of the best ways to save while remodeling your kitchen are:
1)   Purchase Gently Used Materials:
One of the best ways to save money on any renovation is by taking advantage of used materials. Try looking for secondhand items at places like yard sales, the salvation army, or on Craigslist. You can find all kinds of items, from accessories to appliances. Oftentimes these products are extremely cheap or even free if you are willing to transport them yourself. You can even look for hardware such as sinks or islands or smaller appliances such as toaster ovens and unique decorations.
2)   Focus on Simple Projects:
When it comes to remodeling your kitchen, you may find yourself wanting to make major changes, but remember that those can be very expensive. Thus, it's important to take a look at the details you can change that will help you make a big impact with little cost. For example, you can update your cabinet doors rather than replacing the cabinets entirely. Furthermore, you can focus on adding some new overhead lighting that brightens up your space and gives it a fresh new look.
3)   Update Your Accessories:
In addition, a great way to give your kitchen a makeover while still watching your budget is by looking at which accessories in your kitchen are appearing worn or outdated and replacing them. Look at small details such as your hand towels or teapot. Simply replacing those items with inexpensive upgrades can make a huge difference in the way you perceive your kitchen.
4)   Use What You Have:
Additionally, try using things that you already have available to create a beautiful new layout. Antiques can make excellent decorations in a kitchen. Things such as antique dishes or cookbooks can be displayed in your kitchen on the tops of your cabinets or shelves. You can even remove your cabinet doors to provide an open look which can display some of your decorative items. This can be a great way to change up the look of your kitchen without spending any extra cash.
5)   Revamp Rather than Replace:
Finally, one of the best ways to save money on your kitchen remodel is to look for ways to simply freshen up your display rather than changing it altogether. For example, simply painting your cabinets rather than replacing them can be an excellent way to save money and give your kitchen a serious facelift. In addition, if you have appliances which aren't working properly, try your hand at fixing them or hire a professional to do so rather than immediately replacing them. Oftentimes there can be a quick fix for your dishwasher, refrigerator, or other appliances that can result in you saving a lot of money.
Conclusion:
Remodeling your kitchen on a budget can be tricky at times. However, the key is to take your time at the beginning of the project and plan out your needs. Make sure that you have set up priorities when it comes to what needs to be revamped. In addition, lay out portions of your budget for each part of your remodel. Also remember to keep things as simple as possible, and look for ways to use what you already have in order to keep to your budget while still creating the beautiful kitchen you want.