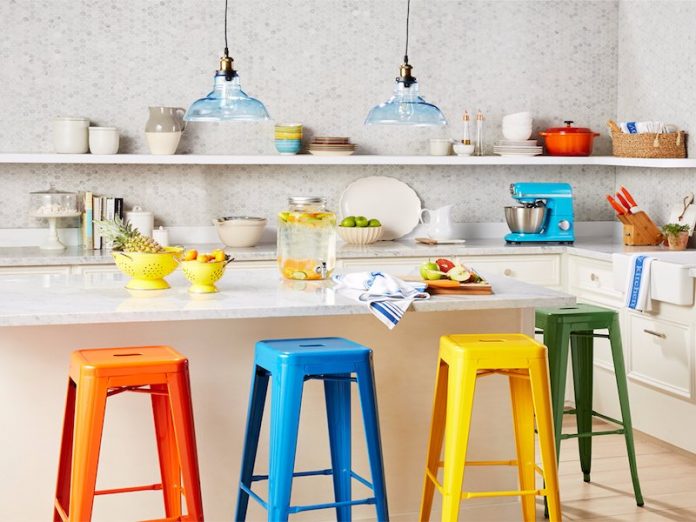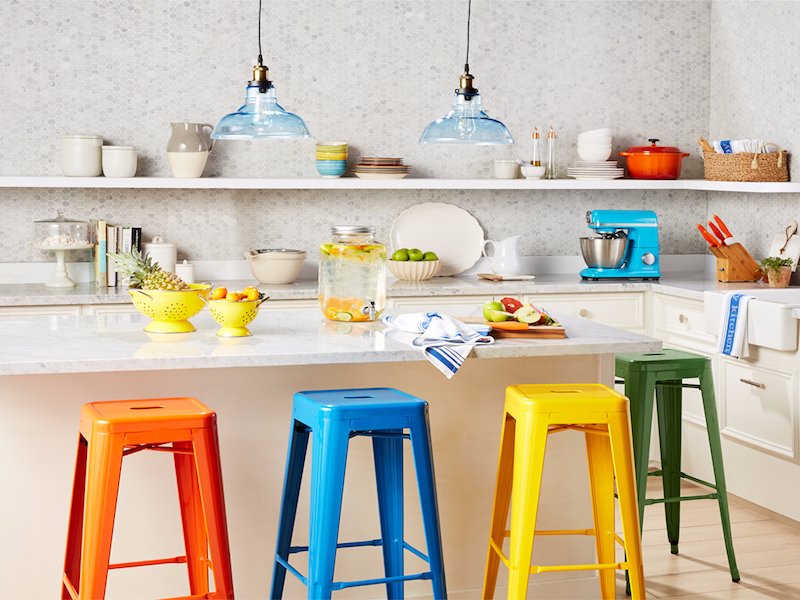 simdreamhomes.com – Kitchen is one of the most important parts of the house. For those of you who have an ordinary kitchen, do not be afraid to give a little touch of color into your kitchen. The colorful kitchen does not always look tacky. You can combine some colors so that your kitchen will look more attractive and not boring.
The colorful kitchen will make you feel comfortable while you are cooking and will make your mood good. So here we will give some pictures for you to give the colorful touch in your kitchen.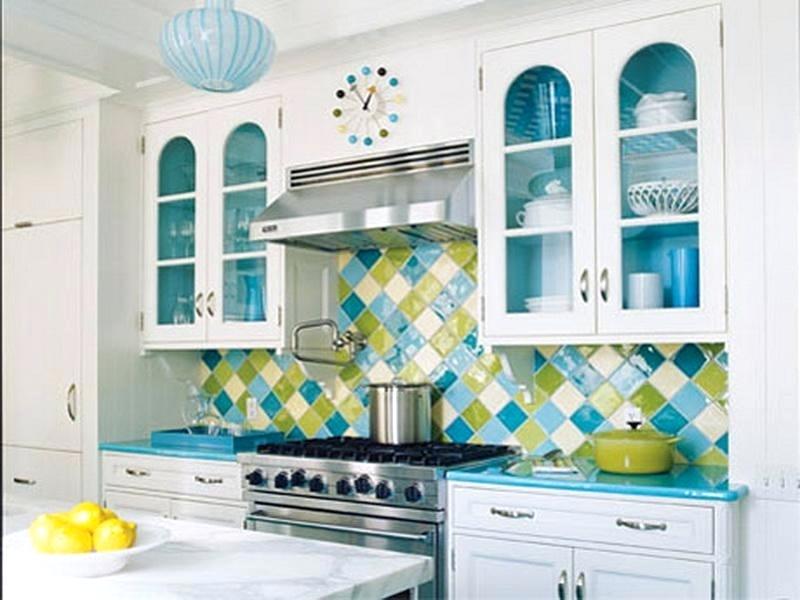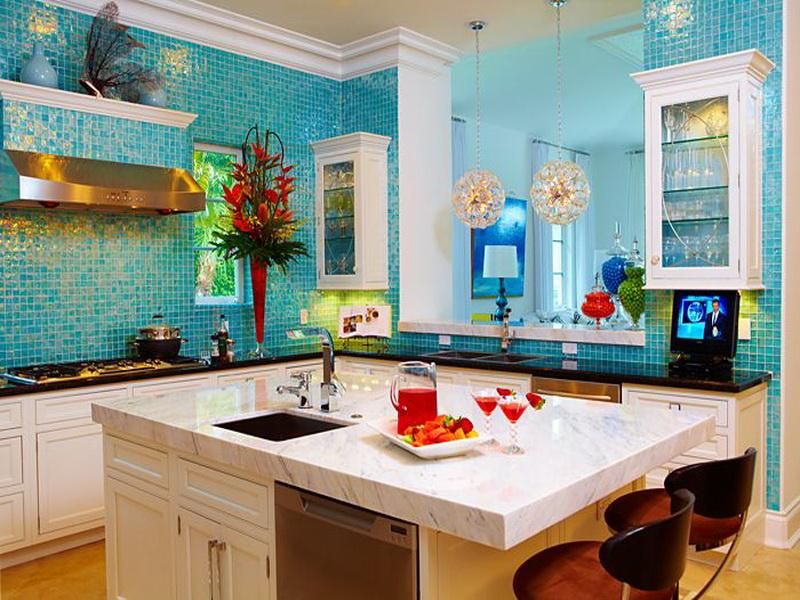 For making your kitchen looks attractive and colorful, you can use blue as a base color. And to make the color more vivid, you can add some striking colors such as red, green, etc.
To make it little sweeter, you can combine the blue with warm white color. Do not forget to give some display to make it more interest.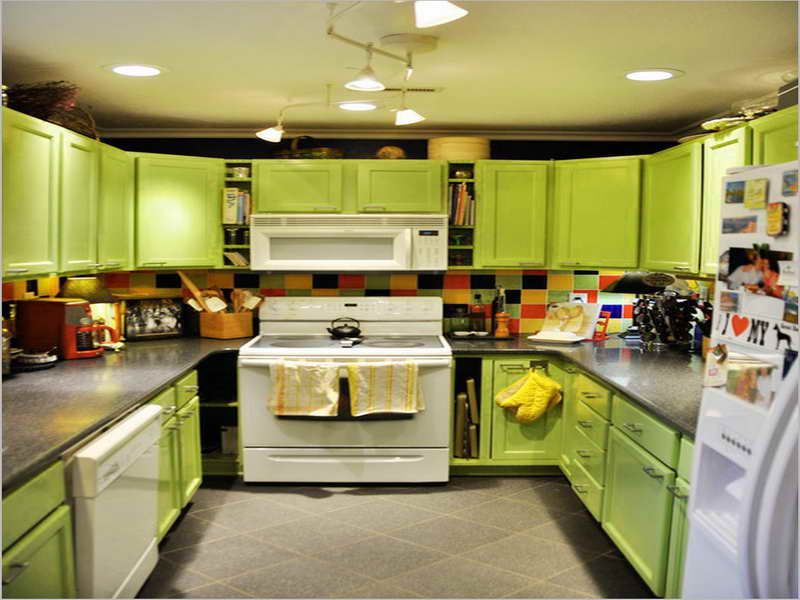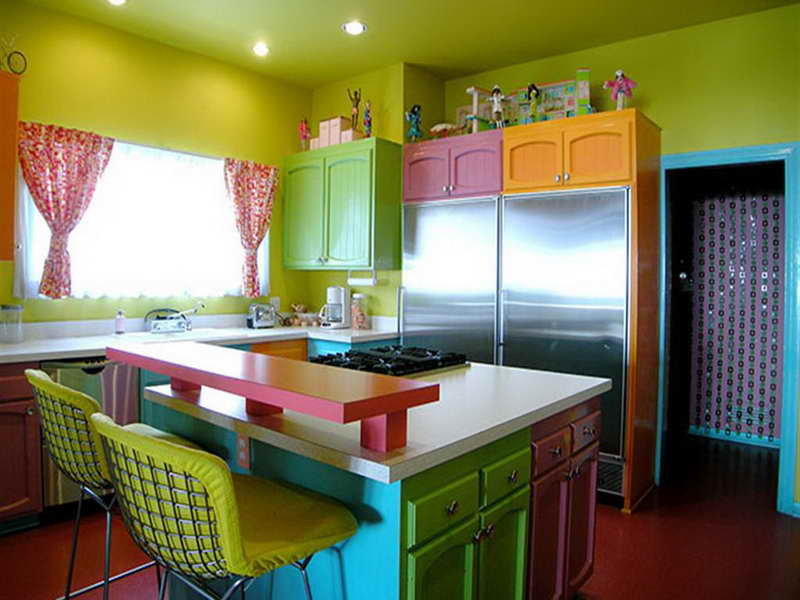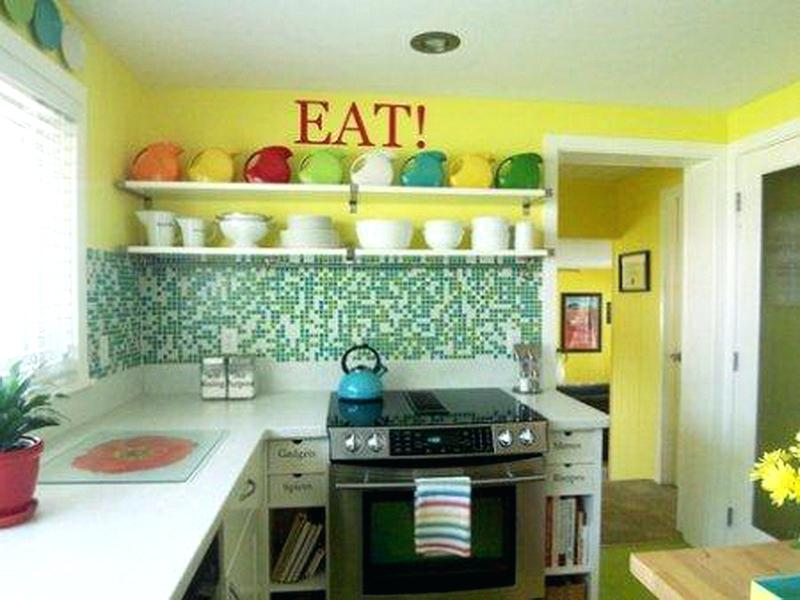 Using green color as a base for your kitchen is also a great idea. Bright color such as green can make your kitchen look more prominent. Like the picture before these, you can combine a base color with some colors that you like. You can combine with yellow, blue, pink, and more.
Try to use a kitchen tool whose color matches the color of your kitchen. In this way, the appearance of your kitchen will look attractive and sweet and certainly nice to look at.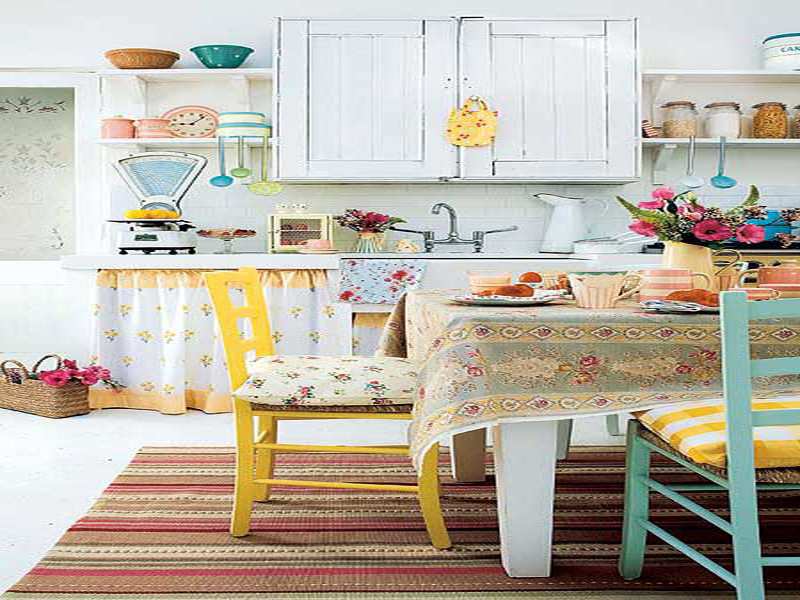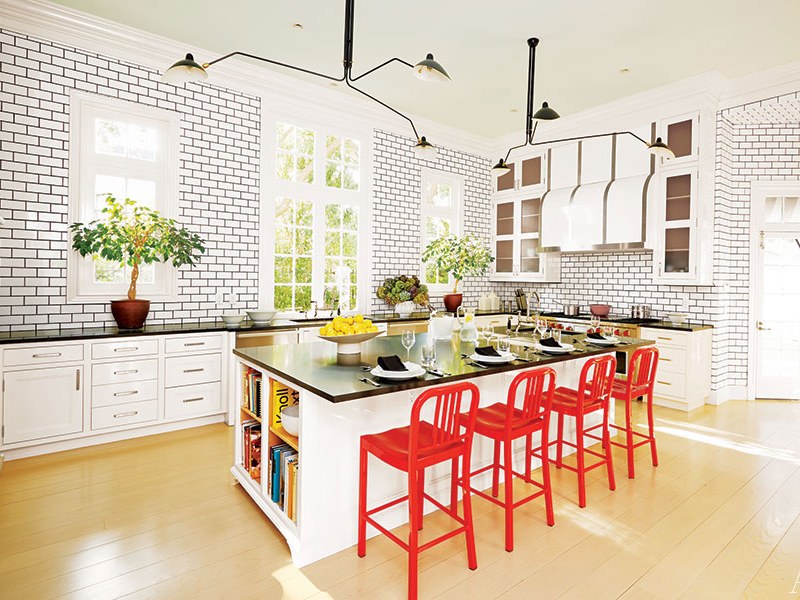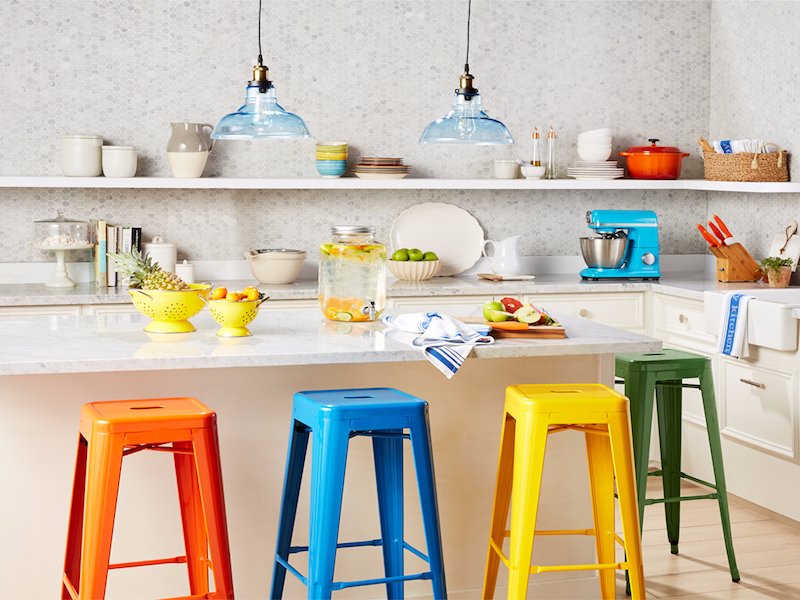 For having a colorful kitchen, you are not always using a bright color as a base. You can apply warm white into your kitchen and using the colorful items. In this way, the appearance of the kitchen still looks colorful and attractive. You can use a colorful chair and put them there or you can give some flowers in the table of the kitchen. Make your kitchen look as attractive as possible by using the variant of bright colors.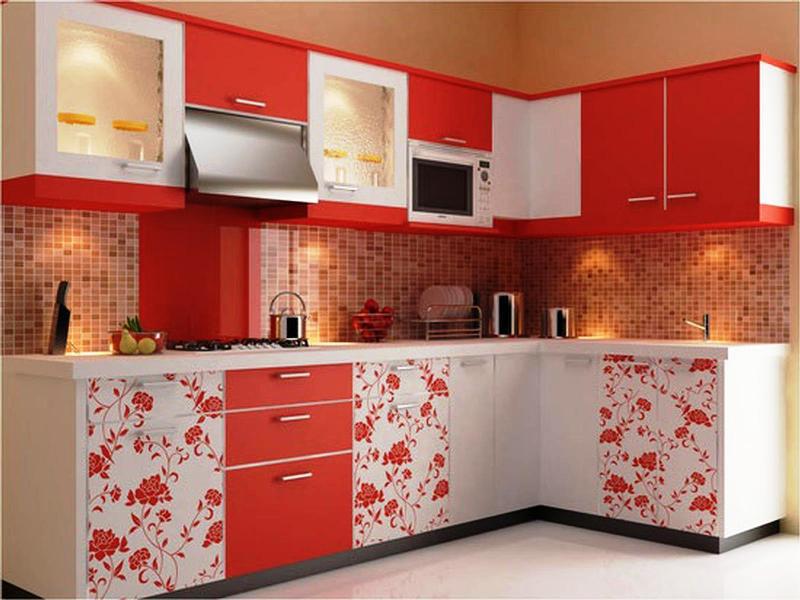 For those of you who want a simple kitchen by not using a lot of colors, you can choose two colors. Red and white is a great combination to make your kitchen look colorful but still look simple.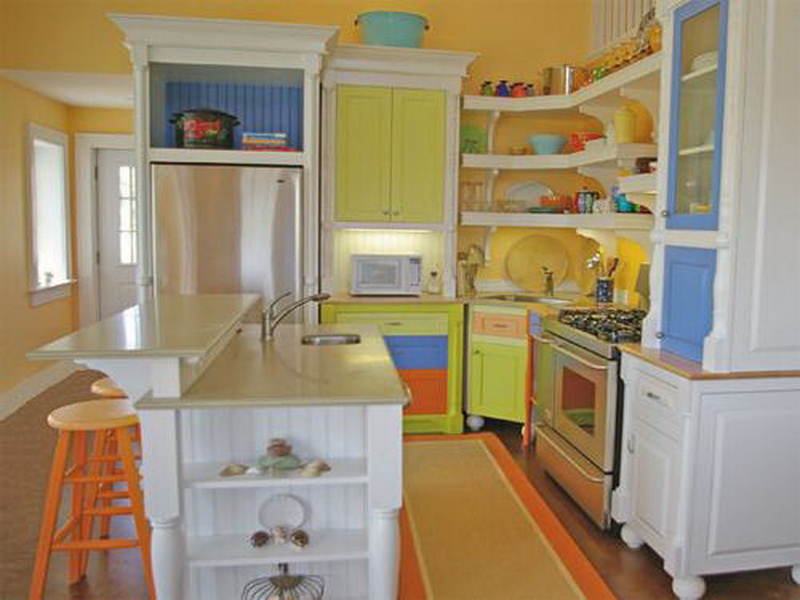 If you want to have a kitchen that is colorful but still looks cute and simple, you can use bright sweet colors. Colors are a little bit pastel. Combine those colors so that they become a very sweet unity. In this way, the kitchen that you want will be realized.
So those are the pictures of the colorful kitchen. All of them are interesting, isn't it? So, which one of them that you want to apply to your kitchen?