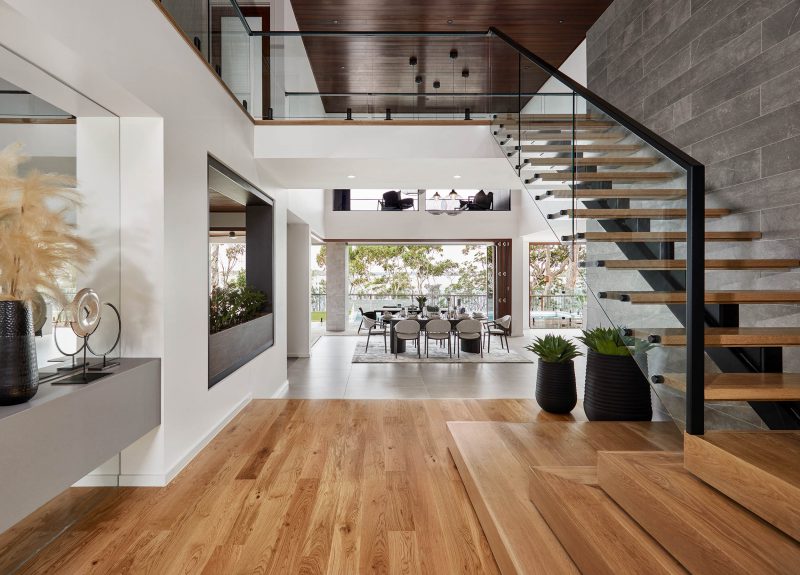 When you are looking to choose the right flooring for your house or business, it can seem like a challenging task. What type of flooring do you get? How do you know what flooring is best suited for your needs? Well, here are 4 tips for choosing the right flooring for your home or business.
Significantly, you need to check the floor if there are any cracks in the floor or if the floor is sloping or uneven in any aspect – before you think about new flooring. Because a sloping floor is a sign of foundation failure, this is something that you can't fix by yourself. Only professional foundation contractors can do the foundation leveling using helical piers.
Tip #1: Choosing Flooring Suited For The Moisture
Before choosing your flooring, you should first determine the moisture level in the area that you will be installing the flooring. The moisture level will decide the type of flooring that you need to install to ensure the longest lifespan for your flooring.
If you live in an area with high moisture, you should look for non-wood flooring. This will include floorings such as concrete, ceramic, or porcelain tile. Even a vinyl tile can work for high moisture areas.
If you live in an area with low moisture, you can go with any flooring type you want. All that matters is your preference and your other flooring needs. However, you will want to make sure that no matter what kind of flooring you get, it will hold up to any level of moisture that you might experience.
TIP: you can also read this article to learn how to choose the right flooring and to help you in the process!
Tip #2: Owning Pets
If you own pets, then you will want to take that into account when you are looking for new flooring for your home. Pets can quickly destroy certain flooring types, and so unless you are going to lock your pet up outside or train them, especially for the flooring, you will need to choose a pet-safe flooring.
You will have to find flooring that is specially made to be durable. The best flooring types when it comes to pets are ceramic, vinyl tile, laminate flooring, or even carpet. It will depend on the kind of room that you are planning on putting the new floor in.
Tip #3: Take In Account Your Lifestyle
A significant component that will come into play when choosing your new flooring is what your lifestyle is. If you live in a house with a lot of kids, then certain floorings are not going to be ideal, while they may if you live alone or with only one or two other people.
If the floor sees a lot of traffic from you, family, friends, or pets, you will need to make sure that you purchase high durability flooring. This will help make sure that your flooring lives as long as it possibly can.
Tip #4: Choose An Affordable Flooring
You may want a specific flooring, but you have to make sure that you are getting flooring that fits your budget. Sometimes it is better to get a cheaper, more bland flooring than getting the expensive fancy-looking flooring.
You will be walking on the flooring, so you should be considering the durability of the flooring, not how fancy it looks the first time you see it.
Conclusion
Many people will choose to choose and install flooring on their own. However, you should realize you have many different options.  If you are located in Augusta, Georgia, you can visit Flooring Pros showroom.  The workers over at Flooring Pros will make your picking the right type of flooring a breeze for you and your family.
Choosing new flooring can be exciting but also a very stressful ordeal. It doesn't have to be, however, and as long as you keep these 4 tips for choosing the right flooring in mind, you won't have any trouble!