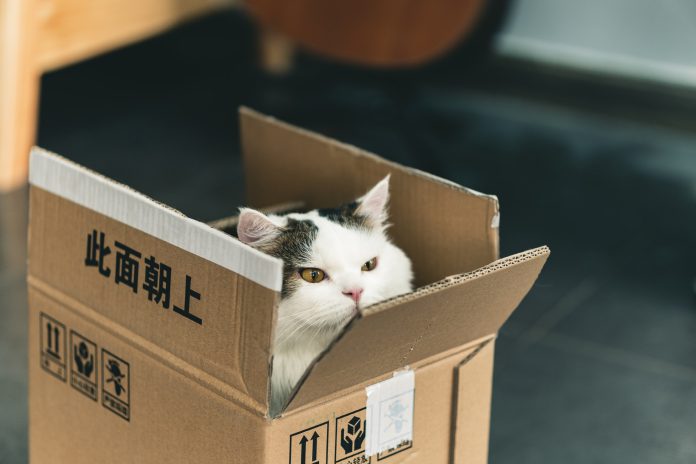 A new home means new surroundings and new opportunities. However, embracing the joy of a fresh start can be difficult when you're surrounded by unopened boxes marked "kitchen" or "playroom." Unpacking is one of the most dreaded parts of moving for many individuals and families.
An efficient and effective room-by-room unpacking strategy can eliminate much of the stress and anguish associated with unpacking. This unpacking guide will help you unpack, from creating an effective strategy and opening the first box to relaxing in your new home and enjoying your surroundings.
Prepare for Unpacking While Packing
Organization is key to a successful move. Packing with your unpacking strategy in mind can reduce stress and save time once you've moved into your new home. Do not pack items from separate rooms in the same box, as that will only create confusion while unpacking.
Similarly, mark every box you pack with the name of the room in which it will be placed. This can be done with a numbering system, color-coding, or simply by writing "living room," "kitchen," etc. on each box. Place boxes for the same room together in the moving truck, so you and your movers know where they need to go upon arrival.
Where to Begin
One of the hardest parts of unpacking is knowing where to begin. The sheer number of boxes scattered throughout your new home can create debilitating stress. The key is to have an effective strategy set in place before you open the first box.
Start unpacking the rooms you and your family use most. Most commonly used rooms include bedrooms, bathrooms, the kitchen, and possibly a home office.
Choosing which room to unpack first is dependent upon your needs. Maybe you need to unpack the kids' rooms, so they can be ready for school in the morning. Or, the office may be a top priority, as you need to get back to work immediately. Other areas, such as the living room and garage, can be unpacked once these essential rooms are complete.
Unpack Each Room Strategically
The same strategy that applies to unpacking the home as a whole applies when unpacking individual rooms. You already know to unpack the most essential rooms first, and now you'll unpack the most essential items in each room.
Organizing furniture placement in a room before unpacking is essential. Place your bed where you want it, then place any other furniture as desired. Assembling your bed will come first, then the unpacking of your bedding. Your clothes and other objects can be unpacked last.
The goal is to unpack all essential items throughout your home. Organizational tasks, such as folding towels for the linen closet or placing books on the bookshelf, can be done later. Ensure your new home is functional and comfortable before moving on to other tasks.
Accomplish the Rest Over Time
You're probably eager to have every item in your new home put in its place. However, rushing the moving process can result in unnecessary stress and the misplacement of items.
Complete the essential unpacking process first, then take time to enjoy your new home, new neighborhood, or possibly even new city. Set aside a couple of hours per day to dedicate to further unpacking and organizing your new home. The job will still be completed efficiently, and you'll have more free time for other interests.
Movers Can Lighten the Load
The help of a moving company can be invaluable during the packing, loading, unloading, and unpacking processes. Moving experts will know how to pack and unpack your items strategically, so you can start enjoying your new home as soon as possible.
Author bio: Adam Warner is Content Strategist Manager at Moving of America. Previously, Warner wrote short stories across different magazines.