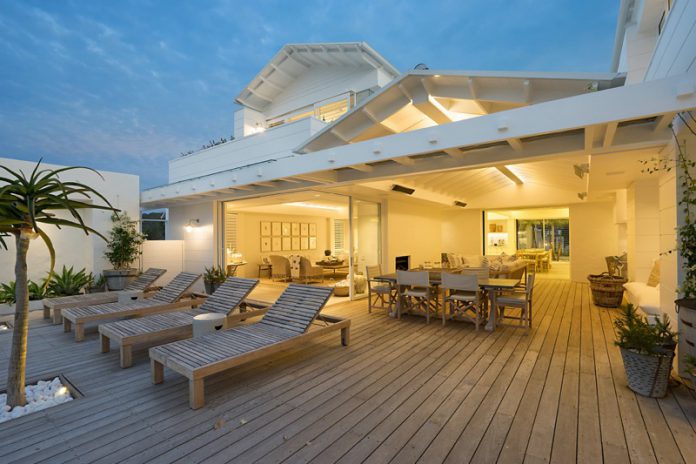 A deck is essential in your household and your landscape. It is a good investment that will last a long time if a professional builds it. The material used in building decks is mainly wood, one of the most robust and most sustainable materials. And when it comes to woodworks, it needs professional work to come with excellent finishing.
A deck is a flat surface that is made to support and carry weight. It is like a floor that is mainly elevated from the ground. A deck needs to be strong to avoid breaking down and damaging other parts of your property. You can commonly see a deck as a substitute for a patio or as a means to extend the living area of a house. Either way, it is an essential part of a property or a landscape, and it needs professional work to serve its purpose in your household and your landscape efficiently.
Can a carpenter build a deck? Definitely yes! Carpenters are experts in woodworks, and they build the best quality decks. To be able to build a strong deck, you need to have a plan to lay down dimensions, expenses, and to accommodate your personal preferences. You must first get carpenter quotes to know the best local carpenters and choose the work that works best for you.
Qualities You Need To Consider In A Carpenter
Now that you know who to call to build your deck, you must also know the qualities you should look for to get the best deal. There are a lot of carpenters that you can negotiate with, and here are the qualities that you need to consider in choosing the right carpenter to build your deck.
Rating and Reviews
One of the most important things to consider when hiring a carpenter is their previous clients' ratings and reviews. Their ratings and reviews will reflect their work ethic and the kind of service they give to their client. It is important to hire a carpenter who has high ratings and positive reviews.
Certifications and Credentials
When hiring a carpenter, ask for the legal requirements. It is important to know their licenses and insurance for you to have the background of their work attainment and previews training that will reflect the quality of their skills. For a carpenter, skills and knowledge are their priority. It is the foundation of an excellent performance and work ethic. Licenses are proof that they passed a certain standard in their field of expertise.
Ask and Compare Quotes
It is important to ask for carpenters' quotes. It is the first step in negotiating to get the best and nearest deals in your area. When you ask for quotes, you can ask from many carpenters and compare their pricing. After all, they may have the same job titles, but they offer different quality of services. It is up to you to just the carpenter that suits your budget and personal preference.
To come up with the best decision, you can also ask for their previous works. It is better if they have a portfolio that you can evaluate. By doing so, you can see if their pricing is aligned to the quality of service they offer, and that is enough for you. After all, it is your preference that will primarily affect the quality of a carpenter that you will hire.
Things To Consider Before Building A Deck
A carpenter can help you in planning the style of deck that you want for your living space. But you also need to clarify your preferences, so the deck will turn out to be the kind of deck that suits you and your family. You need to consider a lot of essential things before you look for a carpenter and start designing your deck.
Materials
First, you need to know what kind of deck you want for your living space. You can choose between the kind of wood that you wish to use as the primary material of your deck. Wood is a sustainable and robust material, but it has a wide variety that might get you confused. A carpenter can help you choose the best type of wood for the deck that you are planning to have.
Usually, cedar and redwood are used for decks. These woods are natural-looking and rot and insect resistant, which makes them the best wood materials for a deck.
Deck Plan
You can get carpenter quotes to get started with planning your deck. Planning is a necessary process, and you need a carpenter to help you out and make the best out of the available resources and your budget.
A deck plan involves laying down the materials that you will need, measuring the land area where you will build your deck, and cost analysis to make sure that the deck is right on your budget. The time it will take to build your deck is also necessary; that is why you must work with a carpenter that can deal with the time needed to build your deck at its best.
Budget
Firstly, you must know how much a carpenter costs. It's important to compare costs and choose the one that works best for you. Try to not choose the cheapest quote as they might not be using the best material. Lastly, you have to consider if your budget is enough for the professional work and materials needed to build your deck. You have to prepare a budget according to your deck plan and the costing analysis that you did for your deck. Consider preparing a budget with a small allowance or keep extra money in case of necessary adjustments. Nonetheless, your carpenter will ensure that you buy cost-efficient materials without sacrificing the quality of your deck.