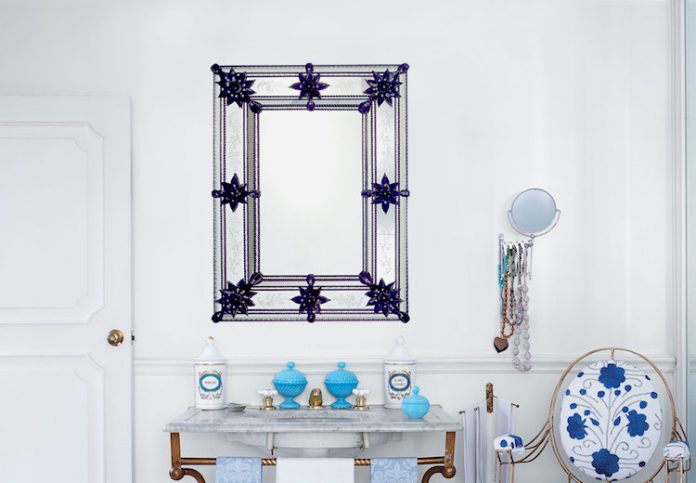 Nowadays, whether we are renting a place or we have a home bought, home décor is a popular subject that has taken the interest of many. Either way, like many people, you might not be on a big budget and you want to put some unique spark to your home décor, so this article is going to be just for you, we are going to explore the do's and don'ts of home décor, and we are going to touch on a subject about what is the best decoration today that you can get to increase your interior design exponentially.
Firstly, of course before starting you need to have in mind in what way you wish to decorate, and in a way you need to determine in what way you wish to live in your living room. Fully understanding how you want to use you space is a crucial thing before the design process begins. There is no one-size-fits-all for the space planned to décor, so that's what you need to determine the intentions for the space you wish to decorate.
Once you have in mind what and how you want to use the space in your living room, bedroom, hall, etc… you need to determine the style you want to lean on. You might be feeling a modern but somewhat minimalistic vibe, or even feminine and romantic. Most of the popular interior designers are saying that it's not necessary to fill in the whole space by just using one style, and that it's good to develop a style for yourself, which means you can combine different items to develop your own grace. So if you want to learn more about the styles of interior design, there are tons of articles, and you can read through to see which one you find yourself liking the most. But in a short summary, the most popular styles for home decorators are: minimalistic, which as the name suggests, it turns more on refinement, simplicity, and of course comfort and functionality, or to put it in two words – clean elegance. Then the next one is one of the most searched for, however not many really realize what this style is – the Contemporary one. This style is classic, yet timeless, due to the decorations that ensure it will never feel dated. This is a turn on the modern style, which sometimes can feel cold and limiting, however this one puts emphasis on items that are classic, or items that are and were popular in many periods. Other popular styles are Transitional, Traditional, Rustic, etc… The last one that we are going to be talking about, that is not talked enough, and it should be, is the Shabby Chic. This style has gained popularity in the mid-80's and 90's and it's one of the top go-to home décor styles that has roots in vintage and antique French design. Think a distressed painted wood, white overstuffed sofa, and a silver plated mirror.
If you think that we talked about this last home décor style just to introduce our top decorative item that we said we are going to talk about, you are absolutely right, and yes, we are talking about decorating with mirrors.
People don't give the emphasis on mirrors as much as they should. They are no longer, nor have they ever been, just an item to see your reflection on. They are used in so many different ways, which give a luxury vibe into any home, and they are adored by many interior designers.
So you might ask yourself, why and how can you use the mirrors to your advantage. Well the mirrors are made to reflect light, and they amplify this light to create an illusion that a space is bigger than it actually is. With their decorative frames and luxurious shapes, they can fit in any style of living room, hall, bedroom, actually, any room you want to put it in.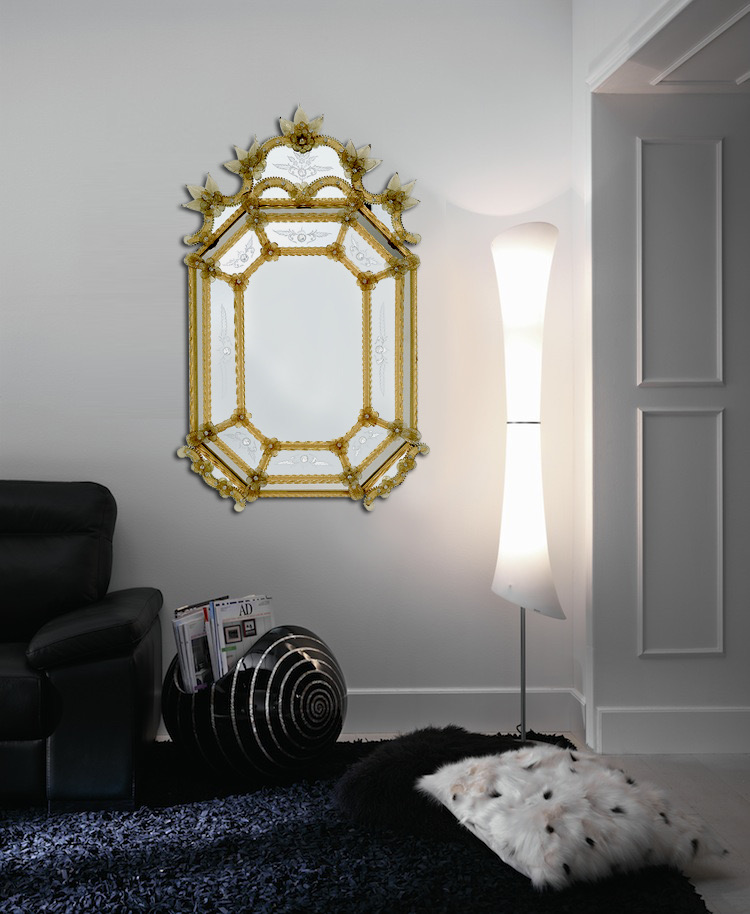 But, we all know there are countless of mirror types out there, so don't worry, we have you covered for that as well. In the past few years we have found out that one style of mirror is taking over the décor world. That is the Murano glass mirrors. These mirrors represent a part of Italian, or more specifically Venetian tradition. They have their name from the place they are made – Murano, which is a small island next to the island of Venice, and their technique of making is a secret, passed down from generation to generation.
All of these mirrors, or the frames of the mirrors, contain minerals that give their unique color, some including gold and silver. They are all handmade, by the skilled artisans of Murano, which makes each one of them one of a kind. To be honest, we can talk about Murano glass for days just from how unique and beautiful it is, and especially because there are many figures, aside from mirrors that are made from this type of glass, but you can read through some of our other articles where we have touched on Murano few times in the past.
Also, when buying Murano glass mirrors, make sure they are authentic, as only the original ones carry the Trademark of Originality issued by the province. So make sure you look for this trademark, or just be  sure to buy from authentic websites that are selling these figures, such as YourMurano.com